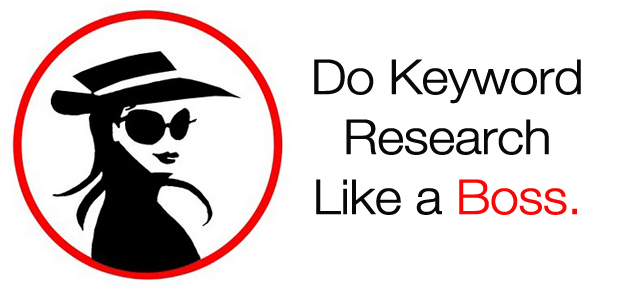 Keywords are phrases that define specific page content, and a query that user enters into an SE. The text, entered into an SE, is a keyword. Webmasters, which promote the request, must correctly optimize the page (e.g., if you are looking for info about cars, the phrase "cars" should be written a certain number of times, including diluted entries and entries of an image name).
Why do we need keywords?
Optimization. The site promotion process consists of two parts: off-page and on-page optimization. And if the external optimization it is the purchase of links, articles, and so on, the internal is precisely bringing off the site content to a proper form, i.e. making it relevant to certain keywords. Therefore, knowing the keywords of a project, you can easily optimize it (in the opposite case you simply will not know which direction to go, and for which stuff to optimize your articles or other materials).
Writing texts. Since you're promoting a site, it consists mainly of texts. And knowing keywords, you can create content in accordance with them. You can set tasks to copywriters to optimize materials under certain keywords. This is a good start in promoting your site because the introduction of keywords significantly increases text relevancy (that is, when the text of the request matches with the article content).
Site promotion. Having semantic core constructed, you can buy links with anchors or by-anchor text with target keywords. So, when promoting, the effect will be maximal. Keywords are an integral part for both external and internal optimization.
Contextual advertising. Implementation of contextual advertising is one of promo ways. At constructing ads, you're in front of a choice of keywords for ads. So, if you set wrong keywords, then it is likely your campaign will be ineffective. E.g., selling a car, use keyphrase "buy [model]" instead of "price of [model]", as the first request is generally typed by those who want to buy, and the last one may be used just to know its price. At first glance, the difference is minimal, but really the commercial results from these 2 queries are quite different.
To ensure site popularity, you need to fit the needs of SEs, that is, to create keywords that users are looking for. Beautifully decorated site, with all the necessary and useful info – it's half the job only, as if within a few seconds a user does not find what he is looking for, he leaves the site and never comes back.
Keywords classification
By frequency
Low- frequency (LF) keywords. LF phrases frequency does not exceed 1,000 times per month. However, there may be some exceptions, depending on the concrete topic. Typically, the LF keywords are phrases, composed of three or more words. Effective wap2all longtail keyword research is advisable to any young internet resource, as the promotion with the use of more competitive requests is unavailable (inefficient).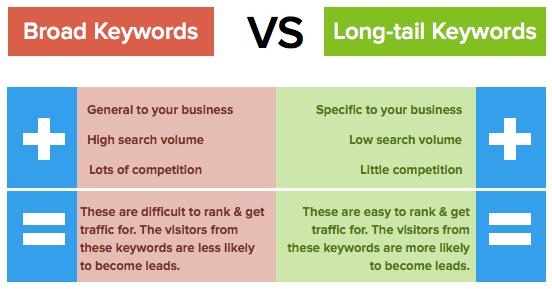 Mid-frequency (MF) keywords. Midrange keywords are phrases, used by SEs visitors from 1000 to 5000 times per month. MF keywords can be considered as the golden mean, as they can give the significant traffic volume of the high quality.
High-frequency (HF) keywords. It's highly competitive keywords, used 5,000+ times in the past month. HF query often consists of one word, but there are exceptions. Progress takes a long time and considerable financial expenses for links purchasing.
Despite the above data, the classification of frequency for every niche has its own table, depending on the belonging to a specific field (for some topics even 300+ monthly type requests are considered as HF).
By purpose
Informational. The most common requests used for info searches on the internet. General inquiries have signs of all other keywords types. As a rule, they are high-frequency phrases.
Navigational. They're used to search for a particular site or a site that contains specific info.
Transactional. This kind of keywords is appropriate to content resources as well as to commercial ones. Transactional queries are used when network user wants to make a specific action, e.g. to download a video, buy a mobile phone and so on.

By the type of entry

Keyphrases can be used in a variety of ways, considering declension on the case and number. Generally, when a site owner is applying for promotion, he contacts the developer and defines his wishes together with the final specification of keywords. Try to provide all phrase versions which have the same meaning, but can be typed in different ways.

Entries classification helps to avoid confusion in the use of terms and allows further determining of specific properties for each keyword.


The exact (clear) entry. A keyphrase remains unchanged. It involves an occurrence of keyphrases without any punctuation between them.
Direct entry. It's almost the same as the previous type, but keyphrases can be divided by punctuation.
Diluted entry. A phrase is diluted with additional word/words (but one-word query can't be diluted). For single-word queries, diluted, direct and clear entries are of the same view.
Morphological entry. It's when words from the key phrase got changed with the help of declination or conjugation. The more words are in a keyphrase, the more options of possible morphological changes you have.


Morphological diluted entry. It means a change of words form and their subsequent dilution with additional words.
.
Synonymous entry. One or more words from the key phrase got replaced by synonyms, jargons, abbreviations or acronyms. Synonymous entry can be diluted.
Entry with a misprint. It's when a typo is used in one or more words. This type of keywords is justified by the grounds that lazy or uneducated users often type grammatically wrong requests, which are anyway counted by Google.
By ambiguity:
1. Unambiguous. E.g., "cheap backlink profile building" – no doubt, a user is searching for a company that offers help for building backlinks under the loyal conditions.
2. Ambiguous. E.g., "site promotion" – it's unclear, whether a user is interested in info about site promotion, or he does want to get backlink help.
By truth
Real
Fabricated. A number of displays of this group are artificially overestimated by SEOs and statistic services. But such keywords are not a secret for modern SEs, and they can easily select them from the general flow.
By region
Geo-independent. "How to start the vehicle", "How to lose weight", "What is a keyword search", etc.
Geo-oriented. The result depends on the user's region.
How to search for keywords on a website or web page?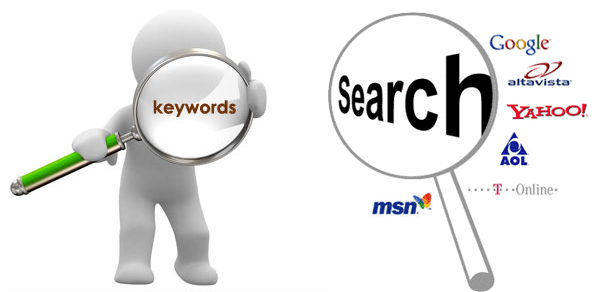 Words, entered by the target audience into an SE, are the basis of the resource. SEs haven't yet learned how to accept the text, so it's important to use conversional phrases to promote pages. But how to find them?
There are several different methods of key phrases selection:
1. Analysis of statistics servers. Most of SEs have their own statistics servers, where you can find info about how many times people asked a particular question. The more frequently is a given user query, the more audience you will capture. But here are two disadvantages: the wider the audience, the more uncertain is its quality and the higher is competition. The advantage of statistic servers is that they can help you to find related keywords (e.g., "hair dryers" will be followed with "hair dryers wholesale") and users' interests.
2. Analysis of keys databases and linguistic dictionaries. Since statistical analysis is not enough, there are questions that just do not get the statistics for some reasons.
3. Reformulations. Sometimes SEs look for something that is out of user's interest. The simplest example is typos. Besides misprints, SEs may expose request to reformulation for a variety of criteria.
. Analysis of site statistics/competitors. If your site has not been just created, then it already has visits from SEs. These queries are among the most valuable, so the achieved position can and should be further strengthened.
5. Selection of keyphrases by region. Such keys may look funny though they can sometimes promote your site best of all.
Qualitative keyword research and analysis as a key for successful SEO and site promo
Sorting and analyzing of keywords will not only help in promoting specific pages, but also in understanding the interests of the audience. You can opt for a certain type of visitors and monitor trends in their interests, creating a corresponding request for proposals and receiving from it the most impact. You might not be aware that traffic can be obtained not only from the main page, but also from the thematic sections, or even from filters and card products pages. After analyzing the keywords of your subject, you can create new sections, which previously even weren't planned, make additional filter settings, find profitable keywords and, therefore, expand the assortment in a more marketable niche.
To analyze a particular keyword, you must do the following steps:
Ask yourself whether the keywords are relevant to its subject, whether users will find the necessary material by passing the link from the issuance by the promoted phrases, whether the target will come from a selected key and will be conversional one?



Analysis of competitors for selected keywords in organic SERPs and in contextual advertising on the page of an issue. The analysis is best to be done for both two mentioned options, regardless to the direction of promotional strategy.



Make an experiment. If you are not on the first page in SERPs, put advertising (e.g., in Google AdWords) on the promoted pages and track conversions from incoming users. But do not forget to specify the location targeting in accordance with your site specifics.


Calculate the total click cost in organic issuance on the selected keyword. This advanced keyword research for PPC is easy enough: e.g., your ad has been shown 500 times, but only 50 visitors stayed on site form more than 30 seconds, and only 5 of them purchased good for total about $ 100. Thus, on average, each user made a purchase for $ 2, from which income may be a half or less, depending on the margin. This simple math will reveal the most conversion keywords that will bring you income, as 20% of users generate 80% of profit.
Due to the possible low conversion for some keywords, it's desirable to make a preliminary calculation of ROI before the start of SEO, as in some situations, the promotion of some low- conversion keywords simply can't generate income that covers the promotion.
When finding
keywords
on a website, one should pay attention not to the most popular, but to the most conversional ones. Often it is the commercial key phrase with the words "buy", "subscribe", and so on, depending on the type of service offered. The more detailed is the key, the more likely it will bring target transition. E.g. if the keyword phrase "buy men's shoes with discount" leads to a landing page with the appropriate product, despite the frequency of only 90 requests per month, it can bring more revenue than just "shoes", because such a request is used by visitors who are ready to purchase, or seriously set on it. Most of the targeted traffic may be brought by queries. Find long tail keywords even if you're promoting by HF.
How to find good keywords on website or web page that bring traffic
In some situations, requests can be anticipated. This mainly refers to the LF phrases by which users can come only a few times a month. As it was said above, you can create such a combination of words, basing on the characteristics of concrete subject and manner of feeding the rest of the keys. Even keywords without AdWords frequency may lead a few customers to a target action. The main thing here is to create targeted and convenient pages for these keys, as well as properly fill them.
Promotion by keywords is a quite hard work, and even can be futile without preliminary analysis for top-10 sites by the following criteria:
Pages relevance.
Availability of goods, services and so on.
Usability.
Order convenience.
Response rate.
Having made even a brief analysis, you'll understand whether it is expedient to promote your site for those keywords.
Finally, we emphasize one more time when it's useless to try to outdo the traffic of multi- million dollar corporations by their keys. Such a race can take many years and bring a minimum result. The best strategy for small resources is to find niche keywords in which it is possible to become an expert, and subsequently get most of the traffic for branded requests and recommendations.
Best keyword research for SEO: basic walkthrough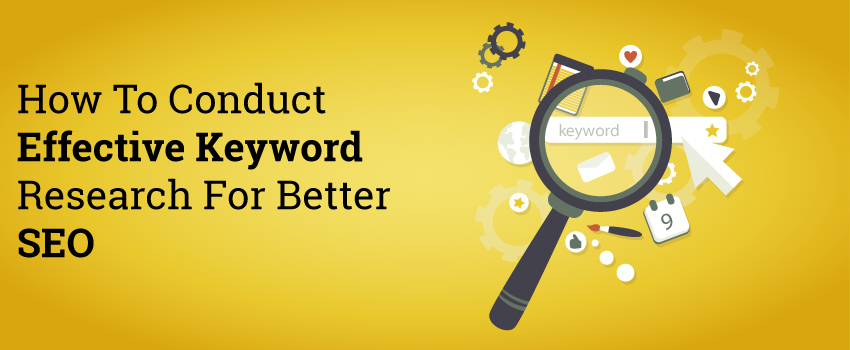 The main objective of any website promotion is getting traffic from SEs, mostly from Google.
Google Keyword Planner. A free Google tool for keyword searching. To start it, you need to register in Google Adwords. There are 2 ways of keywords selection using Google's scheduler:



Standard keyword selection. To do this, choose language, register and proceed to view keywords, offered by Google (listed, or sorted by groups). Explore them, see options and collect info. If you got used to working in Excel, you can upload keywords into it



Competitive keyword research. This method is not very popular, but it can help you to find low competitive keywords, which usually do not issued by Google planner. If you take the commercial subjects, it is often possible to find interesting keywords and optimize pages form them, receiving visitors without much efforts.
Semrush. A tool for competitor keyword research. It's convenient and contains a lot of data. You can sort SEO keyword research report spreadsheet by a number of monthly queries, cost of clicks, or see the appropriate group of keywords in the niche. Although the service is paid, it is completely worth the money because it saves a lot of time. You can collect a great semantic core and find something new by analyzing competitors. It is clear that the statistics can't be absolutely accurate. In fact, even Google is not completely accurate. Typically, if you use SemRush, the core is compiled as follows:


Collection of basic keywords.



Collection of LF keywords (all requests that are below 150-500 searches per month).



Distribution through landing pages.
Soovle.com. A resource, which collects keywords on such sites as YouTube, Wikipedia, Google, Yahoo, Amazon, Bing, Answers.com. It gives interesting variations of your keywords that you can't see in Google planner. You can even enter low frequency keywords and get ideas. Besides researching keywords, this service is good for making content-plan and generating ideas for articles.
SECockpit. This pro keywords researcher is not much popular, as it's paid. But still SECockpit is very useful when constructing semantic core. In options you can type Google Adwords synonyms, Google tips synonyms, synonyms to similar results and tag results.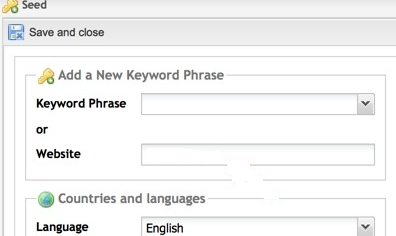 The service is great for those who promote content projects, find different keywords for articles and site sections. But be very careful with EMD – Google's algorithm – not to get filtered. Compared with SemRush, SECockpit shows less results, but uses reference parameters by request from
SERPs.


Google Correlate. Another tool from Google, which helps to find the keyword research templates, corresponding with real trend



Quora. This service can be used to find ideas and names for articles, to estimate general demands of the audience.


After you select keywords using the tools described above, you must distribute them (you can do it before, when selecting).


Use from 5 to 10 keywords for each site section.



Use 3-10 keywords in each article.



Keywords should only lead to a landing page.


A semantic core can be both small and large, depending on your project size. Using the above-described tools and keyword research tutorial, you can choose keywords.

Is it possible to find competitor keywords and use them as a base for promotion?

It's a very effective way to make the semantic core and pick up queries that can move your articles. These are ready to use keywords, collected by others. So keywords of competitors could and should be used both as a supplement to other methods of semantic core assembling and creating it from scratch.

Choose a competitor site and start analysis. To do it, find competitors' requests that bring them traffic:


Find keywords in text. It's the way how to do keyword research for free: just walk through the pages of a resource and pay attention to the titles of the articles, URLs, and sub- headings.



Use special free and paid services.


Obtained keywords must be sorted and analyzed on competitiveness. Collecting competitors' keywords, you do not have to shovel a lot of info, invent something, or clean lists of several thousand various requests.

Professional local keyword research for SEO





Local keywords research is more targeted.


Use common tools such as Google Adwords. This process using the extended list of keywords to a local region in the advertising network. It is necessary to identify the most important of them and determine: which keywords can significantly affect the site's traffic; which promote rapid profit; which are highly competitive; which are in the content of the homepage



Create a list of local search terms. You can use Excel spreadsheets, OpenOffice, or one of the online tools.


SEM keyword research guide for commercial sites

Commercial sites often consist of many pages, which means that keywords must be placed properly in all of them. In e-commerce sites, the selection is represented by a set of keywords.




Homepage: common keywords. Start with phrases that describe your site in general. If you sell shoes for the whole family, you can use phrases such as "shoes for women", "shoes for men" or "baby shoes". These words carry a lot of sense, and can be easily integrated into home page advertising. Imagine that sale is the chimney – broad at the base and narrows as it moves over. The keywords selection is the same: common key phrases at first, and as the facility is becoming more concrete, specific keyword are included.



Categories pages: specific keywords. If your visitors pass by reference category of women's shoes, they want to read about it and see pictures. So you should use corresponding keywords, e.g., "open-toed shoes", or "leather women shoes". The good practice is placing title at the top of the page, and a few descriptive sentences under each image. In order to pass visitors through the selling process, you can place advertising title at the page bottom.



Product description: the long-tail keywords. Product pages include specific long keywords for each object. As long sentences are less common, your website will receive a higher rating.


Keywords in links: When you use text links, you associate it with the page, to which you redirect users. Use relevant anchor keywords in anchor text. Using more concrete definition during the creation of pages, you'll easily convert a visitor to a buyer while improving your SEs rankings.
Keyword research tips: avoiding typical mistakes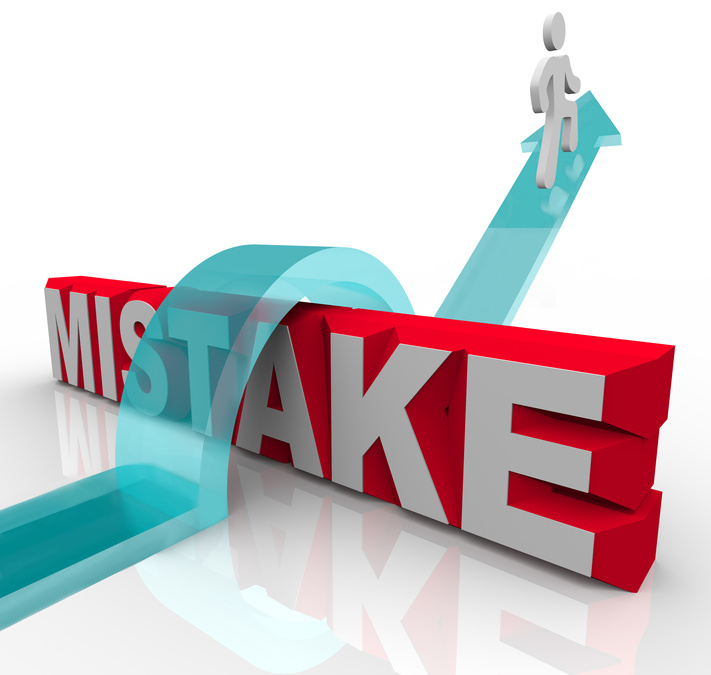 Unrealistic approach. Don't choose those keywords which have the greatest amount of traffic. In the short and medium term, popular websites are out of reach, regardless of the promo budget. Choose keywords considering site age, its authority and flexibility for further optimization.



Looking at the broad match instead of looking at the exact one. Search volume is certainly a very important metric, but people, when turning to Google Keyword Tool, very often look at the broad matching, rather than exact. The difference between these correspondences may have been colossal.



Selecting plural instead of single keys. Such cases are not uncommon on commercial sites where owners optimize category pages, which sell more than one product. Although Google sometimes takes the plural and singular form for one word, in most cases the difference is quite significant. Improper form of keyword may lead to a bad ranking that determines whether you make a sale or not.



Ignoring of conversion rate. Many clients want to move up with nonsensical keys, while as the money-making keyphrases remain aloof. Why do you need this damn traffic if it doesn't bring you profit? The competition in the online world is high and it will be even higher, so it's important to squeeze every penny out of each invested. That's what makes the conversion and analytics important when searching keywords. Such basic prefixes as "buy" are indicators that the key request is likely to be converted. If you have stated goals in the analytics system, you can easily identify the keywords with the highest conversion on your site and find out the cause of their high conversion, applying this knowledge to the following analysis of keywords.



Irrelevant keywords. Some tools tend to confuse the meaning of words and their subject. Be sure that all keywords are relevant.



Absence of reviews and audits. If your market develops, it means that the search behavior of users changes as well. Review your keywords regularly. It is advisable to check the keys once a year, removing outdated and adding actual ones.





Conclusion

Human mind is the only software that can carry out a quality audit of the keywords conversion, since there is no artificial intelligence, able to replace SEO knowledge and experience. Keywords are one of the main, but not the only part of SEO. To succeed, you need to know a lot of optimization nuances, including those not described in open sources. No one is able to carry out quality promotional campaign independently, so LinksManagement offers you quality help on mutually beneficial conditions. In our team, every member is an expert in his own field, which predetermines excellent promo results.

Source: LinksManagement.com

Share These To freinds And Subscribe to our Feed and Get All these One Shared On wap2all